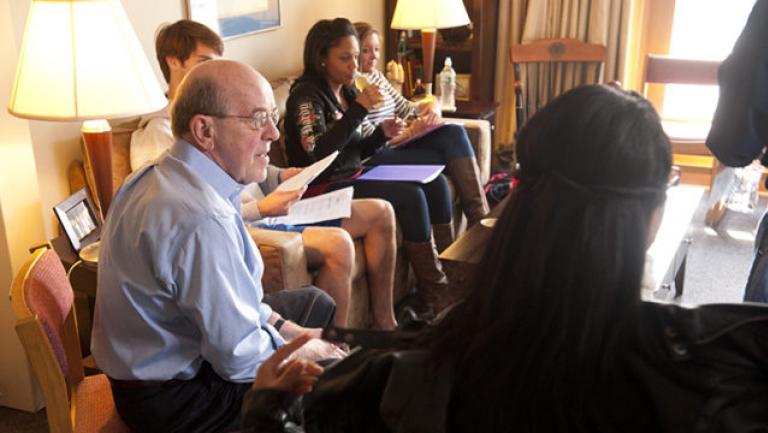 Perhaps nothing symbolizes the particular niche of Georgetown's Theology and Religious Studies Department better than the Problem of God course and the Ph.D. program in Religious Pluralism. The Problem of God reflects our commitment to creative undergraduate teaching and the success we have achieved in our pedagogical practices. Our Ph.D. program symbolizes the various ways we are pluralistic: in the object of our research, in the diversity of religious traditions studied, in the methodological inclusivity of embracing both theological and religious studies models of research, and in the desire to reach out and engage the religious pluralism of our student body.

The Theology and Religious Studies Office is currently a virtual office. Please reach out to staff at theology@georgetown.edu.
Welcoming New Faculty in Fall 2023
The Department of Theology and Religious Studies is delighted to welcome four new full-time faculty members! Joining us are Elizabeth Antus, Jamall Calloway, Andrew Prevot, and Christine Trotter.