Graduate Students

Halla Attallah
MA (2010), American University of Paris, Middle East and Islamic Studies with Language BA (2000), University of Washington, Comparative Religion
Halla studies narratives from the Qur'ān and Hebrew Bible with special attention to the Abrahamic figures and their role in shaping religious identities throughout history. She is interested in the interaction between scriptures and society as well as the manifestation of religious rhetoric in contemporary sociopolitical discourse. At Georgetown she has been working to establish a methodological framework for approaching religious texts and has developed deeper interests in literary criticism, postmodern theories and feminist theology. Halla is fluent in Arabic and French and is currently studying Biblical Hebrew. Other research interests include early Islamic history, the biography of the prophet Muhammad and the compilation of the Qur'ān. She also enjoys playing the electric guitar, rotating through coffee shops, and learning stop motion animation.
Javian Baker
Javian Baker is a Ph.D. student at Georgetown University in the theological and religious studies program. His two traditions are Christianity and Islam, with a research interest in Africana Religious Thought. His interdisciplinary approach focuses on social critical theory, ethics, race, and political economy of religion. He holds a BA from Xavier University of Louisiana (in systematic theology) and an MTS from Vanderbilt University (in Black Religious Thought).
Email: jb2830@georgetown.edu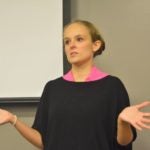 Danielle Clausnitzer
A graduate of both Dickinson College in Carlisle, PA (Bachelors in Religion and Africana Studies, 2014) and the University of Georgia in Athens, GA (Master of Arts, Religion, 2016), Danielle's current academic home is in the Theological and Religious Studies department at Georgetown University. During her time at these institutions, Danielle's primary research interests have included African Inspired Churches and African Pentecostalism(s), the role of gender in religious development, Diasporic identity formation, and a plurality of other African and African American church organizations and their histories. Danielle also has a profound interest in education, as she was afforded the opportunity to teach several religion classes during her time at the University of Georgia.
A native of Minnesota, Danielle resigns herself to being a traitor on the ice, as she remains a die-hard Blackhawks fan. In the off-season, Danielle can be found practicing yoga, baking, or walking around D.C. with her chihuahua, Allie.
Email: dlc112@georgetown.edu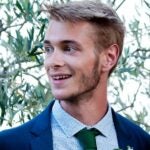 Julien Delestre

Russian Church, Russian Orthodoxy, Russian diaspora, Religion and European Integration, Ecclesiology, Political Theology.
Email: jd1867@georgetown.edu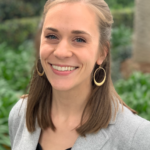 Jordan Denari Duffner
Jordan's research focuses on Muslim-Christian relations in the U.S. and Middle East, Catholic theologies of religious pluralism, Islamic studies, and Islamophobia studies. She is the author of two books, 'Finding Jesus among Muslims: How Loving Islam Makes Me a Better Catholic' (Liturgical Press, 2017) and 'Islamophobia: What Christians Should Know (and Do) about Anti-Muslim Discrimination' (Orbis, 2021). Her many publications include book chapters for edited volumes and pieces for outlets like TIME, America, The Washington Post, Religion News Service, National Catholic Reporter, and others. Committed to interreligious dialogue and encounter, Jordan currently serves as the president of Sacred Encounters, a Georgetown graduate student group that facilitates conversation about religious pluralism.
Before beginning her graduate work, Jordan worked as a research fellow at the Bridge Initiative studying Islamophobia. Prior to that, Jordan was awarded a Fulbright grant that supported research in Amman, Jordan on depictions of Islam on Arabic-language Christian television stations. Jordan obtained her undergraduate degree from Georgetown's Walsh School of Foreign Service in 2013. She lives outside Washington, DC with her husband, Chris, and enjoys running, drawing, cooking, and tending plants in her backyard—when not spending time with friends or talking to family on the phone.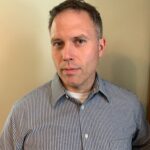 Kevin M. Gasser
Union Presbyterian Seminary, ThM; Eastern Mennonite Seminary, MDiv; Ohio State University, BS
Comparative theology/ethics; human rights; violence and peacemaking.
Email: kmg161@georgetown.edu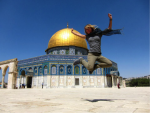 Susie Hayward
BA (2002) Tufts University MA (2006) The Fletcher School of Law and Diplomacy MA (2007) Harvard Divinity School
Susie Hayward is a scholar practitioner working at the intersection of religion, violence, and peacebuilding with a focus on Asian contexts. Prior to starting at Georgetown, she spent six years working in the Religion and Peacebuilding program at the U.S. Institute of Peace, and continues to support their work. In addition, she co-coordinated an initiative from 2010-2012 exploring the role of women in religious peacebuilding in partnership with the Berkley Center at Georgetown University.
At Georgetown, Susie's research focuses on Buddhist and Christian theological responses to authoritarianism and violence in Myanmar/Burma. Her broader research focus includes interfaith engagement, feminist religious expression, and political Buddhism in Sri Lanka. She studied Buddhism in Nepal, is an ordained minister in the United Church of Christ, and serves on the selection committee for the Niwano Peace Prize.
You can spot Susie riding around Georgetown on her bright orange scooter. When not running around the world or around campus, she likes to throw on a backpack and head into the woods of West Virginia, explore the watering holes in her Petworth neighborhood, or kayak in the Chesapeake Bay.
Email: sh1136@georgetown.edu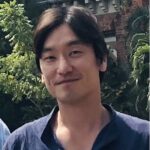 Mideum Hong
M.Div., Princeton Theological Seminary; Th.M., Yonsei University; B.A., Yonsei University
Jesuit Mission History, Asian Christianity, South Asian Religions, Interreligious Studies, Material Culture and Popular Religion
Email: mh1987@georgetown.edu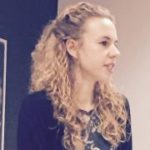 Kirsty Jones
Kirsty Jones graduated from the University of Cambridge (B.A., MPhil) in June 2016, specializing in Hebrew Bible, before spending time as a visiting scholar at the Concordia Centre for Sensory Studies in Montreal. She researches disability and the senses in scripture, and wrote her thesis on disability in prophetic utopias. She is passionate about the intersection between biblical studies and contemporary ministry, and is a research associate for the Kirby Laing Institute of Christian Ethics.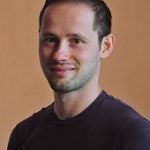 Chris Kalaitzidis
Chris's background is in continental (B.A.) and analytic philosophy (M.A.). He minored in Religious Studies and both of his undergraduate and graduate theses were written on topics related to the philosophy of religion. He is currently pursuing a Diploma in Interreligious Studies at a pontificate university in Rome, Italy . He is interested in exploring the philosophical aspects of interreligious dialogue and the relationship between modern secularism and religious pluralism.
Email: ck925@georgetown.edu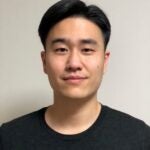 Ray Kim
Ph.D. Candidate
Islam & Globalization, Secularization, Discourse Analysis, Sociology of Religion
Email: ryk5@georgetown.edu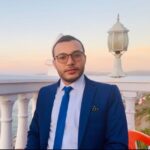 Mohamed Lamallam

MA (2020), Religious Studies, Georgetown University; MA (2018), Applied Linguistics, Mohammed V University; MA (2017), Islamic Studies, Al-Quaraouiyyin University, Dar al-Hadith al-Hassania Institute for Higher Islamic Studies; BA (2016), Applied Linguistics and Teaching Arabic as a Foreign Language (TAFL), Mohammed V University; BA (2015), Religious Studies, Al-Quaraouiyyin University, Dar al-Hadith al-Hassania Institute for Higher Islamic Studies
Mohamed Lamallam is a third-year PhD student specializing in Islamic studies with a focus on Qur'an studies, reception history of the Qur'an, the Muslim study of and responses to other religions as well as the history of Christian-Muslim encounters and relations. Prior to joining the doctoral program in the Department of Theology and Religious Studies at Georgetown University in 2018, Mohamed earned multiple degrees in Islamic studies, humanities and linguistics. Apart from his native languages, Berber/Amazigh and Moroccan Arabic, he is fluent in Arabic, English and French with a reading proficiency in Syriac and basic Hebrew. During two academic years, 2019-2021, Mohamed is leading Georgetown Graduate Association for Islamic Studies (GGAIS), a graduate group at Georgetown which hosts speakers, both graduate students and faculty members, to present on current or newly published works in the wider area of Islamic studies.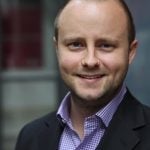 Nathan Lean
MA (2013), Georgetown University MA (2010), East Carolina University BA (2007), East Carolina University
Nathan's research interests focus on religious pluralism, Muslim-Christian relations, discourse and religion, anti-Muslim prejudice, and the dynamics of engagement between Muslims and Christians in North Africa. Prior to his doctoral study, Nathan served as the Director of Research at Georgetown University's Bridge Initiative. Nathan is the author of The Islamophobia Industry (Pluto, 2012), the co-author of Iran, Israel, and the United States (Praeger, 2010), and the co-editor of The Moral Psychology of Terrorism (Cambridge Scholars, 2013). He is the author of an upcoming volume, Understanding Islam and the West (Rowman and Littlefield, 2017). A native of North Carolina, he enjoys watching baseball, surf fishing, and spending time with friends and family.
Email: nathan.lean@georgetown.edu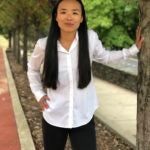 Kathy Lin

M.T.S. (2017), Harvard Divinity School – Buddhist Studies M.B.A. (2015), MIT Sloan School of Management A.B. (2008), Harvard College – Social Studies
Kathy Lin is a third-year Ph.D. student with research interests in East Asian Buddhism, environmentalism, theories and methods in the study of religion, and philosophical ethics informed by hermeneutics and ordinary language philosophy. She is currently working on a theoretical account of religious adaptation and change, with an eye to explaining and understanding how it is that religious change occurs. She works with East Asian Buddhist material in giving this account, to which she brings an explicitly contemporary concern around climate change and the human relationship to the wider environmental world.
Prior to her time at Georgetown, Kathy worked in the interlinked structures of global finance in New York and in Nigeria. She credits the system dynamics group at MIT for her wake-up call to climate action, and the sophomore Social Studies tutorial at Harvard for her enduring relationship to social theory.
Email: nkl17@georgetown.edu
James Shelton Nalley
M.T.S. (2016) Harvard Divinity School: Comparative Theology, B.A. (2012) Christopher Newport University: Philosophy and Religious Studies
Shelton's research focuses on philosophical theology as it relates to the spiritual life, and how the contemporary incarnation of comparative theology offers an opportunity to enrich our understanding of one another, our traditions, and ourselves. While he is interested broadly in both historical and contemporary encounters between Christianity and Islam, he is particularly engaged with the thought of St. Thomas Aquinas and Ibn al-'Arabī. Shelton seeks to reimagine the works of Aquinas, through an encounter with Ibn al-'Arabī's intellectual mysticism, in the same way Aquinas reimagined Christianity as a result of his encounter with Greco-Arab philosophy.
Shelton is from North Carolina, though during college basketball season his heart is at the University of Kentucky. When he is not studying he enjoys cooking, working out, and watching horror movies.
Email: jsn35@georgetown.edu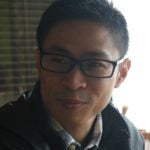 Teng-Kuan Ng
Ph.D. Candidate | A.B., Princeton University; M.A., Fuller Theological Seminary; M.T.S., Harvard Divinity School
Interests: Religion & Film; Buddhist Studies; Chinese Religions; World Christianity; Buddhist-Christian Studies; Interreligious & Comparative Theology; East Asian Cinema; Comparative Literature
Email: tn415@georgetown.edu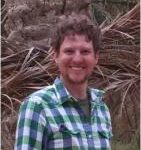 Tasi Perkins

M.Div (2005) Duke Divinity School BS (2002) Cornell University,Statistics and Biometry
Tasi Perkins is a fifth-year PhD student in the Department of Theology. A graduate of Cornell University (Statistics & Biometry, 2002) and Duke University (Master of Divinity, 2005), he pastored a United Methodist congregation for four years before returning to academics. After a year of doctoral work at Boston University, where he focused on narrative paradigms for interreligious nonviolence, Tasi moved to Georgetown in 2010. His research focuses broadly on theological dialogue between the Islamic and Christian doctrines of God. His forthcoming dissertation is entitled,"The Thirst, and the Sun, and the Bleeding": al-Ḥusayn as a Passible Liminal Figure in ʿAlid Hagiography. Prompted by Jürgen Moltmann's challenge to the normative assumption that God cannot change, feel, or suffer, this dissertation proposes a principally Shi'ite narrative account in which God is fully present in the passion and death of the Prophet Muḥammad's grandson in the year 680.
Tasi is an ordained Elder in the United Methodist Church and served for eight years as a chaplain-in-training in the United States Navy. Born in American Samoa, he locates his familial roots in New England.
Email: tbp2@georgetown.edu