Graduate Students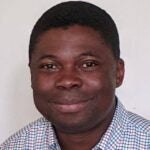 Francis Afu
B.Phil, Pontifical Urbaniana University, Rome, Italy (2004)
B.Theo, Pontifical Urbaniana University, Rome, Italy (2008)
GCRM, University of Divinity, Melbourne, Australia (2021)
M.A., Islamic Studies, Charles Sturt University, Wagga Wagga, Australia (2023)
What are the implications of the Covenant of the Prophet Muhammad with the Christians of Najran for Christians? How are Muslims receptive to Nostra Aetate? How can the hospitable reception of the Najran Covenant and Nostra Aetate prevent religious extremism, and its unintended consequences of violent extremism? These questions are the focus of Francis' PhD research interest. He draws upon his many years of intercultural and religious diversity engagements to investigate their theological basis and socio-economic impacts. And when his books are not bossing him around, he often watches stand up comedy.
Email: fma92@georgetown.edu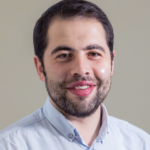 Halil Avci
B.A. Islamic Theology, Eberhard-Karls University Tübingen (2020)
M.Litt. Systematic and Historical Theology, University of St Andrews (2023)
Diploma in Interreligious Studies, Pontifical University of St. Thomas Aquinas (2023)
His research interests in Theology focus on inter-religious encounter from a comparative perspective. His doctoral work aims at a study of logos and kalām, the Word of God, as a shared concept of revelation for advancing Christian-Muslim relations. Guiding his inquiry are questions concerning the ways Christians and Muslims relate to God in their use of logos and kalām. How is the image of God's goodness, as manifest in wisdom, understood to be represented in the concepts of logos and kalām? He recently moved to Washington D.C. with his wife and enjoys photography, hiking, and discovering new movies.
Javian Baker
Javian Baker is a Ph.D. student at Georgetown University in the theological and religious studies program. His two traditions are Christianity and Islam, with a research interest in Africana Religious Thought. His interdisciplinary approach focuses on social critical theory, ethics, race, and political economy of religion. He holds a BA from Xavier University of Louisiana (in systematic theology) and an MTS from Vanderbilt University (in Black Religious Thought).
Email: jb2830@georgetown.edu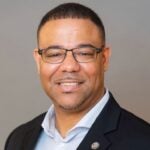 George Chochos
B.A., Bard College (2010)
MPS, New York Theological Seminary (2011)
M.Div., Yale Divinity School (2016)
STM, Yale Divinity School (2018)
George is a Ph.D. student and Healy Fellow in the Theological and Religious Studies program. His interests include theologies of liberation (in the Christian and Islamic traditions), theological epistemology, epistemic injustice, and theological critiques of mass incarceration. He speaks around the country on the intersections of theology, restorative justice, and prison and criminal legal system reform. When he is not studying, he enjoys binge watching tv series with his wife and playing the drums.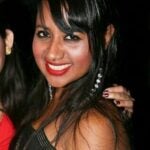 Arunjana Das
Arunjana Das (she/ her/ hers) is a PhD Candidate in the Department of Theology and Religious Studies. Her dissertation project comprises a comparative theological study of Hindu and Christian political theologies around resistance, liberation, and peace. Originally from Assam, the land of tea in India, Arunjana has a B.Tech. (Bachelor of Technology) in Mechanical Engineering from the Indian Institute of Technology, New Delhi, India; an M.A. in International Affairs from American University; an M.A. in Theology and Religious Studies from Georgetown University; an M.A. in Journalism and Public Affairs from American University in Washington, D.C., and a Diplôme d'Université in International Nuclear Law from the University of Montpellier, France. Her research interests generally include: Hindu and Christian theologies, peace studies, global governance, and nuclear disarmament.

She is currently learning Sattriya Nritya, a 15th-century Vaiṣṇava classical dance form from Assam. She loves going running and spending quality time with Captain Curie Das (her puppy), her family, and her friends. Her ardent wish is to have Hermione Granger's Time-turner.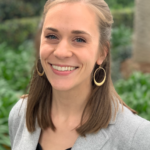 Jordan Denari Duffner
B.S., Georgetown University (2013)
M.A., Georgetown University (2019)
Jordan is a Ph.D. candidate who studies Muslim-Christian relations, Catholic theology, Islamic studies, and Islamophobia. Her dissertation looks at Islamic portrayals of Muhammad's character in light of St. Paul's list of the 'fruits of the Spirit.' She is the author of two books, 'Finding Jesus among Muslims' and 'Islamophobia.' Previously, Jordan worked as a research fellow at the Bridge Initiative and was a Fulbright scholar in Amman, Jordan. She lives outside Washington, D.C. with her husband and son.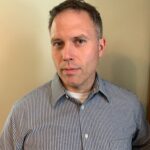 Kevin M. Gasser
B.S., Ohio State University
M.Div., Eastern Mennonite Seminary
Th.M., Union Presbyterian Seminary
Comparative theology/ethics; human rights; violence and peacemaking.
Email: kmg161@georgetown.edu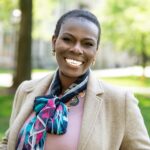 Sherie Gayle
B.A., George Mason University (2002)
M.T.S., Loyola University, Maryland (2018)
Sherie Gayle is a student in the Department of Theology and Religious Sciences. Her research lies at the various intersections of religion, gender, race, ability, and power. She explores these identities in the context of late antiquity/early Medieval sacred texts within the Abrahamic religions.
Originally from Kingston, Jamaica, Sherie is an ordained minister within the Greater Baltimore Church. She also serves as a Residential Minister, spiritually accompanying undergraduate students at Georgetown University. When not engaged in research or accompaniment, Sherie can be found tending to her plants, writing poetry, and tinkering on her guitar.
Email: sg1488@georgetown.edu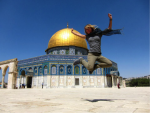 Susie Hayward
B.A., Tufts University (2002)
M.A., The Fletcher School of Law and Diplomacy (2006)
M.A., Harvard Divinity School (2007)
Susie Hayward is a scholar practitioner working at the intersection of religion, violence, and peacebuilding with a focus on Asian contexts. Susie's research focuses on Buddhist and Christian theological responses to authoritarianism and violence in Myanmar/Burma. Her broader research focus includes interfaith engagement, feminist religious expression, and political Buddhism in Sri Lanka. She studied Buddhism in Nepal, is an ordained minister in the United Church of Christ, and serves on the selection committee for the Niwano Peace Prize.
Email: sh1136@georgetown.edu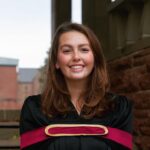 Elsa Immer
B.A., International Relations and Religious Studies, Mount Allison University (2021)
M.A., Religious Studies, McMaster University (2023)
Elsa is a PhD student in the Department of Theology and Religious Studies. Her research mainly examines Buddhism as living and as lived in North America, specifically the religious practice of Buddhist immigrants in diasporic contexts. Elsa is mostly interested in how religion contributes to shaping Vietnamese-American identity and investigates this through a multisited and ethnographic approach. When she's not visiting neighbouring temples, Elsa can be found sampling food at local restaurants or hiking up mountains in her area.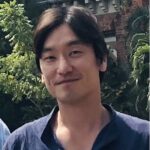 Mideum Hong
B.A., Yonsei University
Th.M., Yonsei University
M.Div., Princeton Theological Seminary
Mideum's research focuses on the history of the encounter between Christianity and Asian religions, particularly Jesuit missions and their interaction with Buddhism and Hinduism in the early modern era. His study also examines early Korean Catholicism, Mariology, material culture & lived religion.
Email: mh1987@georgetown.edu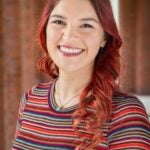 Allyson Huval
B.A., Louisiana State University (2020)
B.A.M.C., Louisiana State University (2020)
M.A.R., Yale Divinity School (2022)
Allyson's research explores the intersections of the yoga industry and Christian spiritual practices. Her broader interests include mysticism, comparative theology, pluralism, and lived religion. She is the managing director of Christians Practicing Yoga, a non-profit organization founded on interfaith and interreligious practices that honors the intersections of yoga philosophy and Christian theology. When not writing or reading, Allyson enjoys practicing aerial circus arts and striving to be the cool aunt.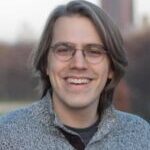 Nathan Jowers
B.A., Bible, Missions, and Ministry (Biblical Text and Languages), Abilene Christian University (2018)
M.Div., Yale (2022)
Nathan Jowers is a Ph.D. student at Georgetown University in Theological and Religious Studies. His two traditions are Christianity and Islam, with a special focus on doctrines of divine simplicity and their influence on responses to human diversity. He is also interested in how theology is enriched by discourses and disciplines usually outside its scope. Born and raised near Johnson Space Center, Nathan enjoys regaling his wife and their guests with random information about thermodynamics and closed-cycle rocket engines.
Email: nj424@georgetown.edu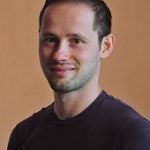 Chris Kalaitzidis
Chris's background is in continental (B.A.) and analytic philosophy (M.A.). He minored in Religious Studies and both of his undergraduate and graduate theses were written on topics related to the philosophy of religion. He is currently pursuing a Diploma in Interreligious Studies at a pontificate university in Rome, Italy . He is interested in exploring the philosophical aspects of interreligious dialogue and the relationship between modern secularism and religious pluralism.
Email: ck925@georgetown.edu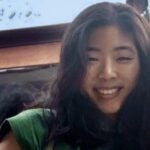 Dohee Kang
B.A., Liberal Arts, St. John's College NM
M.A., Eastern Classics, St. John's College NM
M.A., East Asian Languages and Cultures, Columbia University
Dohee is interested in the influence of Buddhism on Korean writers, especially contemporary poets. She works with Korean, Japanese, and classical Chinese sources, and her broader interests include the intersection between religion/spirituality and literature, art, and film; indigenous/indigenized spiritual practices of Korea and its diaspora; and Buddhism as therapy. In her free time, Dohee enjoys the underground music scenes of DC and Seoul and is currently learning sound synthesis.
Email: dk999@georgetown.edu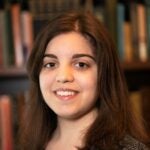 Alaina Keller
B.A., Gettysburg College (2019)
M.T.S., Candler School of Theology (2021)

Alaina's research interest centers on Christian-Buddhist comparative theology, particularly focusing on the dialogue that emerges when comparing Christian Mariology and understandings of Kannon in Japanese Buddhism. She is also interested in the intersection of motherhood and compassion as expressed in material culture and devotion. When she is not reading, Alaina enjoys playing the violin, reading Pride and Prejudice, and attempting to keep her houseplants alive.
Email: ak1978@georgetown.edu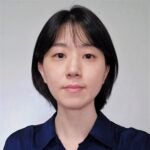 Jiyoung Kwon
B.A., Sogang University (2013)
M.A., Sogang University (2016)
M.T.S., Harvard Divinity School (2020)
Jiyoung studies philosophy of religion, with particular attention to metaphysical and epistemological concerns in Christian and East Asian traditions (esp. Confucianism and Daoism) and the religious implications of classical American pragmatism. She is also interested in the contemporary pragmatist perspectives on theories and methods in religious/comparative studies. Her background is in philosophy, and she wrote her graduate thesis on Duns Scotus's position in the medieval realist-nominalist debate while studying at Sogang University in Seoul, Korea.
Email: jk2278@georgetown.edu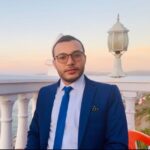 Mohamed Lamallam

B.A., al-Quaraouiyyin Univ. Dar al-Hadith al-Hassania (2015)
B.A., Linguistics, Mohammed V Univ. (2016)
M.A., Islamic Studies, al-Quaraouiyyin Uni., Dar al-Hadith al-Hassania Institute for Higher Islamic Studies (2017)
M.A., Applied Linguistics, Mohammed V Uni. (2018)
M.A., Religious Studies, Georgetown University (2020)
Mohamed is a PhD candidate, writing his dissertation on the socio-political thought of al-Māwardī (d. 450/1058). His research interests include theories of religion and secularity in Islamic thought; MENA intellectual history, methods and theories in the study of religion, and Christian-Muslim encounters and relations.
Email: ml1800@georgetown.edu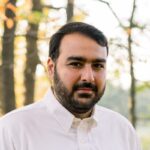 Mohamad Mahdi Mohammadpour

B.S., University of Maryland, Baltimore County
M.A., Islamic Seminary of Qom
M.A., Theological and Religious Studies, Georgetown University (2020)
Mohamad is a Ph.D. candidate focusing on the study of Islam, especially the Shīʿī tradition, Comparative Theology (Islam and Christianity), and Religious Pluralism. His dissertation explores the global consciousness and contextualization of contemporary Islam through the model of World Christianity. In his free time, he enjoys travelling, watching European football (soccer), and spending time with his family.
James Shelton Nalley
B.A., Philosophy and Religious Studies, Christopher Newport University (2012)
M.T.S., Comparative Theology, Harvard Divinity School (2016)
Shelton's research focuses on philosophical theology as it relates to the spiritual life, and how the contemporary incarnation of comparative theology offers an opportunity to enrich our understanding of one another, our traditions, and ourselves. While he is interested broadly in both historical and contemporary encounters between Christianity and Islam, he is particularly engaged with the thought of St. Thomas Aquinas and Ibn al-'Arabī. Shelton seeks to reimagine the works of Aquinas, through an encounter with Ibn al-'Arabī's intellectual mysticism, in the same way Aquinas reimagined Christianity as a result of his encounter with Greco-Arab philosophy.
Shelton is from North Carolina, though during college basketball season his heart is at the University of Kentucky. When he is not studying he enjoys cooking, working out, and watching horror movies.
Email: jsn35@georgetown.edu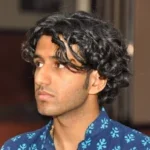 Hemal Trivedi
A.S., Biology, County College of Morris (2015)
B.A., Psychology, Rutgers University (2015)
M.A., Religious Studies, Rutgers University (2017)
M.A., Religious Studies, University of Texas at Austin (2019)
Hemal is interested in facilitating a dialogue between religion and the psychological sciences. His research involves analyzing psychological themes in Hindu philosophical texts (Sāṅkhya–Yoga) and modern psychological studies (Cognitive Neuroscience, Clinical/Counseling Psychology, Evolutionary Psychology, Learning & Memory, etc.). Specific topics include psychology and phenomenology of the Self, mysticism, meditative practices, psychedelics, meaning making, etc. In his free time, Hemal contributes to his online school: The Academy of Indian Philosophy, teaching topics in Yoga Philosophy, Sanskrit, Vedic Astrology (Jyotiṣa), and much more.
Email: hpt7@georgetown.edu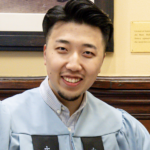 Haoyue Yang
B.A. Furman University (2021)
M.A. Teachers College at Columbia University (2023)
Haoyue's research focuses on the Confucian concept of ren 仁 (humaneness) as an outlook on the human condition and spiritual practice. He wonders whether the Confucian task of self-cultivation by emphasizing its embodied nature in ritualized living and attentive effort to create meaning would provide spiritual liberation from unconscious living without self-understanding. With a broader interest, he also asks how the Confucian ideal would live harmoniously with the Daoist quest for becoming a true person, the Buddhist concern for returning to one's original mind, and American Pragmatist liberated democratic being. If he's not contemplating these questions, you would find him in his kitchen or wandering around with his camera on campus or anywhere that is beautiful.