Alumni Spotlight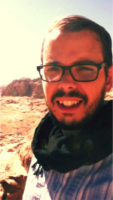 George Archer
Email: garcher@iastate.edu
After receiving his doctorate, George was appointed Assistant Professor in the Department of Philosophy and Religious Studies at Iowa State University. He is the author of A Place Between Two Places: The Qur'anic Barzakh, and a co-editor of the forthcoming Routledge Companion to the Qur'an. George specializes in Late Antique Islam, Qur'anic studies, and orality.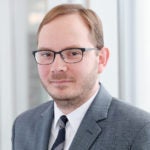 Joshua Canzona
Email: canzonjs@wfu.edu
Joshua Canzona, Assistant Dean of Academic Affairs in the Wake Forest University School of Divinity. His current research interests include comparative mysticism and religion in film. A former public high school teacher, Joshua conducts workshops and consults on classroom practice, curriculum development, and assessment. He is also the University Ombuds at The University of North Carolina-School of the Arts, the first public arts conservatory in the United States.
Diego Sarrio Cucarella
Email: diego.sarrio@gmail.com
After completing my doctoral studies at Georgetown, I joined the faculty of the Pontifical Institute for Arabic and Islamic Studies (PISAI, Rome) in the spring of 2014 as a full-time professor of Arabic grammar, Qur'an, and Islamic theology. In addition to teaching and supervising Licentiate theses, I also work as Dean of Studies, which is a small institution like this means dealing with almost every aspect of the day-to-day running of the Institute: admissions, scheduling, curriculum changes, etc.
Under the authority of the Vatican's Congregation for Catholic Education, the PISAI offers a specialized formation in Arabic and Islam, as well as on the history and main issues of Christian-Muslim relations: http://www.pisai.it.

Jerusha Lamptey
Email: jlamptey@uts.columbia.edu
Jerusha T. Lamptey is Assistant Professor of Islam and Ministry in the Interreligious Engagement Field at Union Theological Seminary in the City of New York. Her research focuses on the theologies of religious pluralism, comparative theology, and Muslima theology. She teaches courses on Islam, comparative topics, and theories and methods in the study of religious diversity.
In 2014, her first book, Never Wholly Other: A Muslima Theology of Religious Pluralism (Oxford University Press) was released. This book re-interprets the Qur'anic discourse on religious 'otherness', by drawing upon feminist theology and semantic methodology. Her current book project focuses on comparative feminist theologies. In it, she argues that comparative theological engagement is essential to the development of a Muslim theology that moves beyond exegetical and legal reformulation and toward constructive theology.
Peter Manseau
Email: peter.manseau@gmail.com 
Since receiving his doctorate in 2013, Peter Manseau has served as a Goldman Sachs Fellow and Guest Curator at the Smithsonian Institution's National Museum of American History, where he is planning the museum's first exhibit on religion in early America (currently scheduled to open in 2017).
He recently published One Nation Under Gods: A New American History (Little Brown, 2015) and continues to write about religion and culture for publications including the New York Times, the Atlantic, and the Wall Street Journal. His next book, The Apparitionists (forthcoming from Houghton Mifflin Harcourt), focuses on the intersection of spiritualism and technology in the wake of the Civil War.

Peter lives with his family on a farm in Annapolis, Maryland, and can be reached through http://www.PeterManseau.com.
Joshua Mugler
Joshua Mugler is a post-doc with the Hill Museum and Manuscript Library in Collegeville MN, working on Middle Eastern manuscripts.

Matthew D. Taylor
Email: mtaylor@icjs.org
After receiving his doctorate in 2017, Matthew accepted the position of Protestant Scholar at the Institute for Islamic, Christian, and Jewish Studies in Baltimore in 2018. His work there involves enlisting and training Protestant congregations, communities, and leaders in the greater Baltimore area to learn from and engage with their Muslim and Jewish neighbors.
His research focuses on the similar adaptations that American Salafi Muslims and Evangelical Christians have made to the context of American religious pluralism, especially in their utilization of their respective scriptures.
Anh Tran
Email: atran@jstb.edu
I joined the Jesuit School of Theology at Santa Clara University in Fall 2012 as Assistant Professor of Historical and Systematic Theology. My duty involves teaching foundational courses in theology and for MDiv, MTS and MA students, as well as supervising MA and STL thesis. See more information about me at http://www.scu.edu/jst/whoweare/peopleofjst/faculty/tran/index.cfm
In addition to teaching theology, I also lead interreligious immersions – 2014 (Kathmandu Nepal), 2015 (Yogyakarta, Indonesia), and teach interreligious studies and Asian Religions for the Graduate Theology Union. http://www.scu.edu/jst/academics/immersions/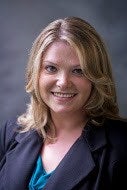 Melanie Trexler
Email: trexler@roanoke.edu
Melanie Trexler is an Assistant Professor of Religion at Roanoke College, specializing in Islam and Muslim-Christian relations. Her scholarly interests and research focus on Muslim-Christian relations in the U.S. and Arab world. She is particularly interested in the encounters between Muslims and Christians throughout history, examining the ways in which these encounters shape identity construction, religious ideas, political views, and interreligious engagement. Her most recent book is Evangelizing Lebanon: Baptists, Muslims, and the Question of Cultures (Baylor, 2016). Currently, she is researching the depictions of Muslims in comics, such as Ms. Marvel, to examine the ways in which Muslim identities are depicted and constructed through popular graphic mediums.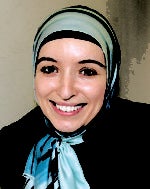 Zeyneb Sayilgan
Zeyneb Sayilgan is currently Visiting Assistant Professor of Islamic Theology and Religious Pluralism at Virginia Theological Seminary in Alexandria, VA. She was selected as a Louisville Institute Postdoc-Fellow to hold this position. Zeyneb is also a Senior Fellow in Peace and Reconciliation at the Seminary's Center for Anglican Communion Studies. Her doctoral research focused on the intersection of Islamic theology and immigration. She looks at how Muslims can be empowered through their faith to wrestle with issues of identity, home, alienation, language, borders, integration, etc. Her other interests are Christian-Muslim relations and the thought of the late Muslim theologian Said Nursi (1876-1960).
Zeyneb was brought up in Germany as the child of Kurdish Muslim immigrants from Turkey and moved to the United States in 2006 to complete an M.A. in Islamic Studies and Christian-Muslim Relations at Hartford Seminary in Connecticut. She also holds an M.A. in Islamic Studies and Law from the Johannes Gutenberg University in Mainz, Germany. Zeyneb has taught courses at the Catholic University of America and along with her husband, Salih continues to give many lectures in Christian parishes. She also served with him as a Chaplain-in-Residence on Georgetown's campus. Together they organize study tours to Turkey to explore interfaith dynamics on the ground (www.thrivingtours.com) Zeyneb has recently co-edited the book "Faithful Neighbors: Christian-Muslim Vision and Practice."

Erika B. Seamon
Email: ebs9@georgetown.edu
Since earning my doctorate, I have been fortunate to continue my academic career at Georgetown. I teach full-time for the American Studies Program. I direct the senior thesis seminars and teach core courses that span the 17th to 19th centuries. This year, I had the honor of receiving the 2015 College Academic Council Faculty Excellence Award for Georgetown College.
My research interests are in the intersections of American culture, religion, and gender, with a particular focus on the histories of marriage and education in the United States. A few of my publications include my book, Interfaith Marriage in America: The Transformation of Religion and Christianity (2012), an article on education and religious liberty in Oxford's Journal of Church and State (2012), and a chapter titled "The Dangers of Conflating Secular People and Secularism," in the edited volume, Secularism on the Edge (2014). My current project focuses on slavery and religious liberty in the antebellum period.

Sara Singha
Email: ss728@georgetown.edu
Sara Singha is originally from Karachi, Pakistan and does comparative research on Christianity and Islam. She wrote her dissertation on Christian Dalits (untouchables) in Pakistan. She is currently a researcher for a year-long project on persecuted Christians in Pakistan and Afghanistan. The project is sponsored by the Center for Civil & Human Rights at the University of Notre Dame. She is also the recipient of a 2015 research grant from the American Institute of Pakistan Studies (AIPS) to study caste in Punjab Province.
Maureen Walsh
maureen.walsh@rockhurst.edu
Maureen L. Walsh is a Visiting Assistant Professor in the Department of Theology and Religious Studies at Rockhurst University, a Jesuit institution in Kansas City, MO. She teaches courses on Christianity and the world religions, and she continues to work on projects initially started during her time at Georgetown, including research on American Catholic and Japanese Buddhist pregnancy loss rituals and on issues related to higher ed pedagogy.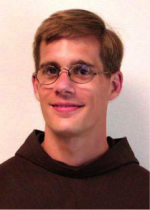 Jason Welle
Email: jason.welle@pisai.it
I'm a native of Albany, Minnesota, and the study of Arabic has not impaired my ability to turn on the Lake Wobegon accent upon pious request. I joined the Franciscan Friars of the Assumption BVM Province (Wisconsin) in 2003 and professed my solemn vows in 2008. I defended my dissertation in 2016 under the direction of Paul Heck, "Clarifying Companionship: al-Sulamī's (d. 412/1021) Kitāb ādāb al-ṣuḥba." Upon completion, I accepted a position as an Invited Professor at the Pontifical Institute for Arabic and Islamic Studies in Rome. My primary research interests remain Islamic mysticism, Muslim-Christian relations (from medieval to modern), and the engagement of the Franciscan tradition with Islam. When I'm not busy with academic work or sacramental ministry, I can usually be found jogging Rome's cobblestone streets in preparation for some upcoming marathon or wandering those same streets with wide-eyed confusion, wondering how these people ever built and maintained an empire.
You can follow my ongoing work at my academia page:
https://pisai.academia.edu/JasonWelle
Stephanie Wong
Email: stephanie.wong@valpo.edu
Stephanie Wong is an Assistant Professor of Theology at Valparaiso University teaching World Christianity. She researches the development of Catholic theology in China, especially in dialogue with Confucianism.
Having trained in both religious studies and theology, Professor Wong's primary research area is Chinese Catholicism. Her approach is two-fold: On the one hand, she studies the socio-historical experience of Christians in China (not only the work of foreign missionaries but especially that of indigenous Chinese Christians). At the same time, she explores the contours of constructive theology today (the ongoing effort to discern God's invitations to inculturate or incarnate Christian theology in terms of the philosophical heritage and social realities of life in China.)
Her dissertation was a study of the life and thought of the Belgian-Chinese Catholic missionary and Chinese patriot, Vincent Lebbe (Lei Mingyuan): "From Subjects to Citizens of the State and of God's People: Frederic-Vincent Lebbe (1877-1940) and the Project to Indigenize the Chinese Catholic Church in Republican China" (December 2018).
Her upcoming projects will continue to focus on questions of religious and political belonging. She is working on an article on the spirituality of Dom Lu Zhengxiang, a Catholic diplomat and Premier of the Republic of China who eventually became a Benedictine monk. She then hopes to conduct a study comparing in greater depth the Chinese and European "Catholic Action" societies that sought to harmonize the interests of the Church and of organized labor movements in local churches around the world.