Special Event: Talk with Professor Jacob Olupona
Posted in News Story
MUSLIM-CHRISTIAN RELATIONS, NATION BUILDING AND CITIZENSHIP IN NIGERIA
Dr. Jacob Olupona
Harvard Divinity School, Professor of African Religious Traditions, with a joint appointment as Professor of African and African American Studies 
in the Faculty of Arts and Sciences 
Wednesday, April 5 at 4:30
ICC – Room 562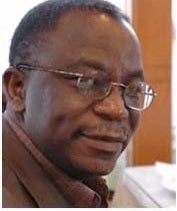 Dr. Olupona's current research is on Evangelical Christianity and Its Discontent in Contemporary Nigeria, with implications for Christianity in Africa and the global South. Prior to this, his research focused on the religious practices of Africans who have emigrated to the United States over the last few decades including "reverse missionaries" who have come to the United States to establish churches, African Pentecostals in American congregations, American branches of independent African churches, and indigenous African religious communities In the United States. He Is the author of City of 201 Gods: lle-lfe In Time, Space, and the Imagination and co­editor of Orisa Devotion as World Religion: The Globalization of Yoruba Religious Culture.

Sponsored by the Department of Theology, African
Studies and the Graduate Studies Program in Theology.
Accommodation requests related to a disability should be made by Monday, April 3, 2017, by emailing Nelise Jeffrey, nj294@georgetown.edu
A good faith effort will be made to fulfill requests.